Welcome to
RESTORE


Center for Integrative Medicine.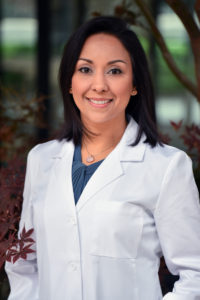 Welcome to RESTORE Center for Integrative Medicine, a unique medical practice that offers a holistic and team-based approach to your medical care.
Your team at RESTORE is led by Ayesha Aman MD, MPH, ABOIM who is double board certified by the American Board of Internal Medicine and American Board of Physician Specialties in Integrative Medicine. Dr. Aman completed her 2-year Fellowship in Integrative Medicine from the internationally recognized program at the Andrew Weil Center for Integrative Medicine (formally Arizona Center for Integrative Medicine).
RESTORE combines the best of traditional medicine with natural, less invasive, and evidence-based complementary therapies to improve health and promote healing.
Our Integrative Center stands apart and offers a unique combination of specialized services, each led by a highly qualified professional in their field. Our practitioners make up your Integrative Health Care Team which includes an internist, integrative registered dietitian, licensed professional counselor, exercise physiologist, and acupuncture and Chinese medicine practitioner, all of whom work together to manage and navigate your care. 
When you see Dr. Aman for your 2-hour Integrative Medicine Consultation, she will formulate an integrative treatment plan that includes working with other team members. She will continue to coordinate your care among all members of your expert team for collaboration at its finest. 
Your team members meet daily to discuss your progress so that we can continue to optimize your treatment plan, even before your next visit. Please meet the RESTORE team below and read their bios describing the wealth of knowledge and experience they bring to our center.

Your RESTORE team partners with you to restore your health and treat the whole YOU – mind, body, spirit, and lifestyle. 
At RESTORE you will find hope, new tools, friends, coaches, answers, and results.