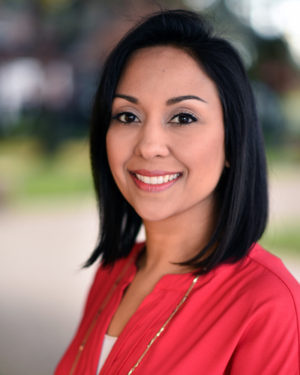 Ayesha Aman MD, MPH, ABOIM
Internal Medicine and Integrative Medicine
"I am excited to share with you a new direction in medicine and a new philosophy.  Integrative Medicine represents a shift in the approach to medical care from a disease-based model to a proactive, preventive, and holistic model.  It optimizes natural therapies and diminishes the use of drugs in the pursuit of wellbeing and lifelong health, which we all deserve."
Dr. Aman spearheads the Integrative Medicine and Lifestyle Change Program at RESTORE and is responsible for ongoing coordination of your care among all members of your Integrative Health Care Team, specialists, and primary care physician.
As a Board Certified Internist by the American Board of Internal Medicine, Dr. Aman values the power of traditional medicine. However, her years of experience have proven to her that traditional medicine and the current healthcare system fails to treat and prevent many chronic conditions. According to the World Health Organization (WHO), chronic diseases are the leading causes of death and disability worldwide.
Dr. Aman completed her Bachelor of Science degree from the University of Michigan in Biopsychology. She then attended University of Michigan's School of Public Health and completed her Master in Public Health to pursue her love of prevention, research and drive to answer the ever-pervasive question "Why?"  She continued her research work at the Centers for Disease Control and Prevention (CDC) in Atlanta, Georgia and also Vanderbilt University Department of Preventive Medicine in Nashville, Tennessee.
Dr. Aman returned to Michigan to attend medical school at Wayne State University Medical Center and residency in Internal Medicine at St. John Hospital and Medical Center. After moving to Plano, Texas, Dr. Aman joined UT Southwestern Medical Center in Dallas as Assistant Professor of Internal Medicine in the Division of Hospital Medicine. She continued to enhance her skills at this academic institution among physicians who practiced the most advanced, evidenced-based therapies in a collaborative and cutting edge environment. She served as a clinical educator involved in the teaching of residents, medical students, and physician assistant students.
It was during her time at UT that Dr. Aman began to question if there was a better way to care for her patients. Day after day, she was seeing patients who were suffering the most advanced complications of chronic, preventable, lifestyle diseases. She needed to know what more she could do to intervene.
In order to do just that, Dr. Aman decided to pursue a 2-year intensive fellowship in Integrative Medicine through the internationally recognized program at the Andrew Weil Center for Integrative Medicine (formally Arizona Center for Integrative Medicine). She studied under Dr. Weil and through this program, learned the application of nutrition, herbal medicine, mind-body therapies, Chinese medicine, acupuncture, manual medicine, and so much more to treat and prevent disease. She went on to achieve board certification in Integrative Medicine through the American Board of Physician Specialties.
Dr. Aman is one of a few practitioners in the country to be double board certified in Internal Medicine and Integrative Medicine. She utilizes her skills and extensive training in both arenas to provide the highest quality of care to her patients.
"I am grateful for this life changing experience given to me by the fellowship in Integrative Medicine. This training made it possible for me to reconnect with the real reason I became a physician; to ease the suffering of others and help them attain lifelong health and wellness, not to medicate their symptoms."