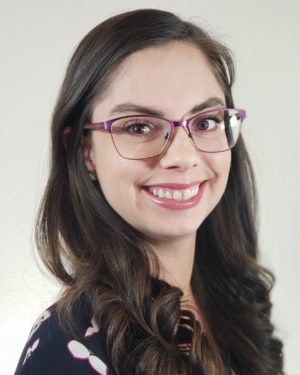 Janice Bachar MS
Exercise Physiology
"My passion for fitness drives me to teach others how to safely and effectively reach their goals.  I want to teach clients to appropriately set their goals, provide motivation, and show them that exercise is FUN in order to set them up for success."
Janice Bachar spearheads the Strength and Movement Program at RESTORE.
Janice received her Master's in Science in Exercise Physiology and her Bachelor of Science in Fitness, Nutrition, and Health from San Diego State University.
She is certified by the American College of Sports Medicine (ACSM), the premier international organization recognized for research, instruction and certification in exercise science and sports medicine.
Janice also holds an American Council on Exercise (ACE) certification in personal training, considered the gold standard in personal training certification. ACE is well established as the largest non-profit health and fitness certification organization in the world.
She has over 6 years of post-graduate experience in cardiac rehabilitation, working to improve fitness levels of patients who have recently had a cardiac event such as heart attack or cardiac surgery. She carefully assessed a patient's fitness level and then created personalized exercise prescriptions while instructing patients on safe and effective exercises to promote recovery and longevity.
Janice taught strength classes, reviewed EKG data during exercise, conducted exercise stress echocardiograms, nuclear stress tests with Lexiscan, reading of 24-hour Holter monitors, and exercise cardiopulmonary tests using Bruce Protocol, Modified Bruce Protocol, and 4-minute walk protocol.
Her experience as a personal trainer/fitness instructor, also spans over 6 years. Besides personal training, Janice performed as a wellness coach, administered fitness orientations, body composition assessments, supervised the weight and cardio rooms, maintained a safe exercise environment and counseled individuals on exercises using ACSM guidelines.
A third certification that Janice holds is a Level 2 certification in the Exercise is Medicine Program. "Exercise is Medicine® (EIM), a global health initiative managed by the American College of Sports Medicine (ACSM), encourages primary care physicians and other health care providers to include physical activity when designing treatment plans and to refer patients to evidence-based exercise programs and qualified exercise professionals, especially those with the EIM credential." (from the website http://www.exerciseismedicine.org). Her interest in furthering the role of exercise professionals in the clinical setting is yet another attribute that makes her a perfect fit for our Strength and Fitness Program at RESTORE.
Janice has been a respected member of Tri-City Medical Center in San Diego California where her physician mentors and colleagues describe Janice as "stellar, conscientious, highly skilled, going above and beyond, very hard working, very kind, thorough, and professional".
At RESTORE Center for Integrative Medicine, we are committed to providing a holistic approach to your health. This would not be complete without a comprehensive fitness assessment and clear guidance on how to adopt safe and effective exercise, a critical component of a healthy lifestyle.
That is why we sought the most highly qualified exercise expert to work with our patients. Exercise physiologists provide expert exercise advice and lifestyle strategies to manage chronic illness, rehabilitate chronic pain and injuries, enhance weight loss, and improve fitness and general well-being. They are specially trained in working with people who have chronic medical conditions.
All exercise is not created equal and we want to show you how to work out safely and effectively for a lifetime. Please see our FAQ section to learn more about what distinguishes an Exercise Physiologist from other exercise professionals.
The Strength and Movement Program consists of:
Measurement of Vo2 Max/Aerobic Capacity using the high quality Quinton EKG treadmill stress test
Body composition and visceral fat analysis using the gold-standard DEXA machine, strength, flexibility, balance assessments, and personal training sessions with exercise prescription and education.
Functional exercise testing (muscle strength, balance, and flexibility tests)
Generation of a customized fitness report with target heart rate goals and comparisons of your results to age-matched controls based on ACSM guidelines
Private personal training sessions consisting of 1-hour private instructor led exercise plan development, teaching, and practice
Continued private follow-up sessions to monitor progress and for continued exercise plan development