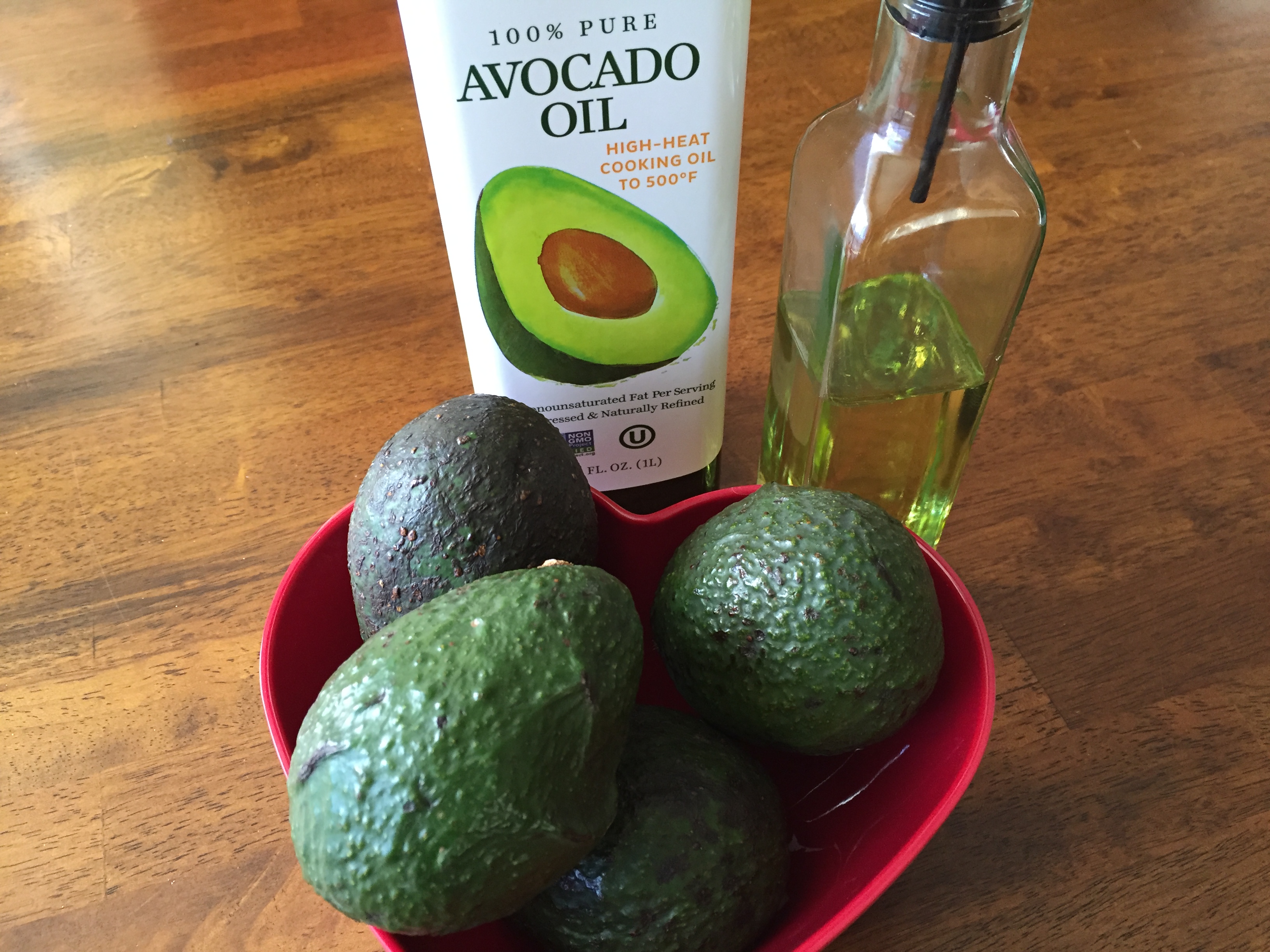 For all the avocado lovers out there, the news about avocado's benefits for cholesterol and heart health1 is music to our ears. Avocados are a rich source of monounsaturated fat, fiber, potassium, and antioxidants. And of course, they are insanely delicious. But what about avocado oil? Since February is American Heart Month, let's talk about another amazing way to fit avocados into a heart-healthy diet:  avocado oil, which is definitely having a moment right now.
Similar to olive oil, one tablespoon of avocado oil contains 10 grams of heart-healthy monounsaturated fat, and can be found in virgin and refined varieties. The beauty of refined avocado oil is that it has a smoke point of 500˚F, so it is a great choice for roasting vegetables and grilling meats. Why does the smoke point matter? Every oil will start to smoke and break down at a certain temperature, with some oils handling high heat better than others. When an oil breaks down it can lose nutritional value, not to mention taste pretty bad.2
In addition to roasting and grilling, avocado oil can be used for drizzling on salad and even baking, like with these spinach corn muffins. Avocado oil has a mild flavor, so it is easy to substitute in recipes where you might normally use vegetable oil. And what about our treasured olive oil? It will always be a fantastic choice for low and moderate heat cooking, but save that really nice extra-virgin variety for your favorite salad.
American Heart Association. An Avocado a Day may Help Keep Bad Cholesterol at Bay. Heart Insight Magazine website. http://heartinsight.heart.org/Fall-2015/An-Avocado-a-Day-may-Help-Keep-Bad-Cholesterol-at-Bay/. Published 2015. Accessed January 28, 2016.
Academy of Nutrition and Dietetics. All about Oils. Eatright.org website. http://www.eatright.org/resource/food/planning-and-prep/cooking-tips-and-trends/all-about-oils. Published August 25, 2014. Accessed January 28, 2016.