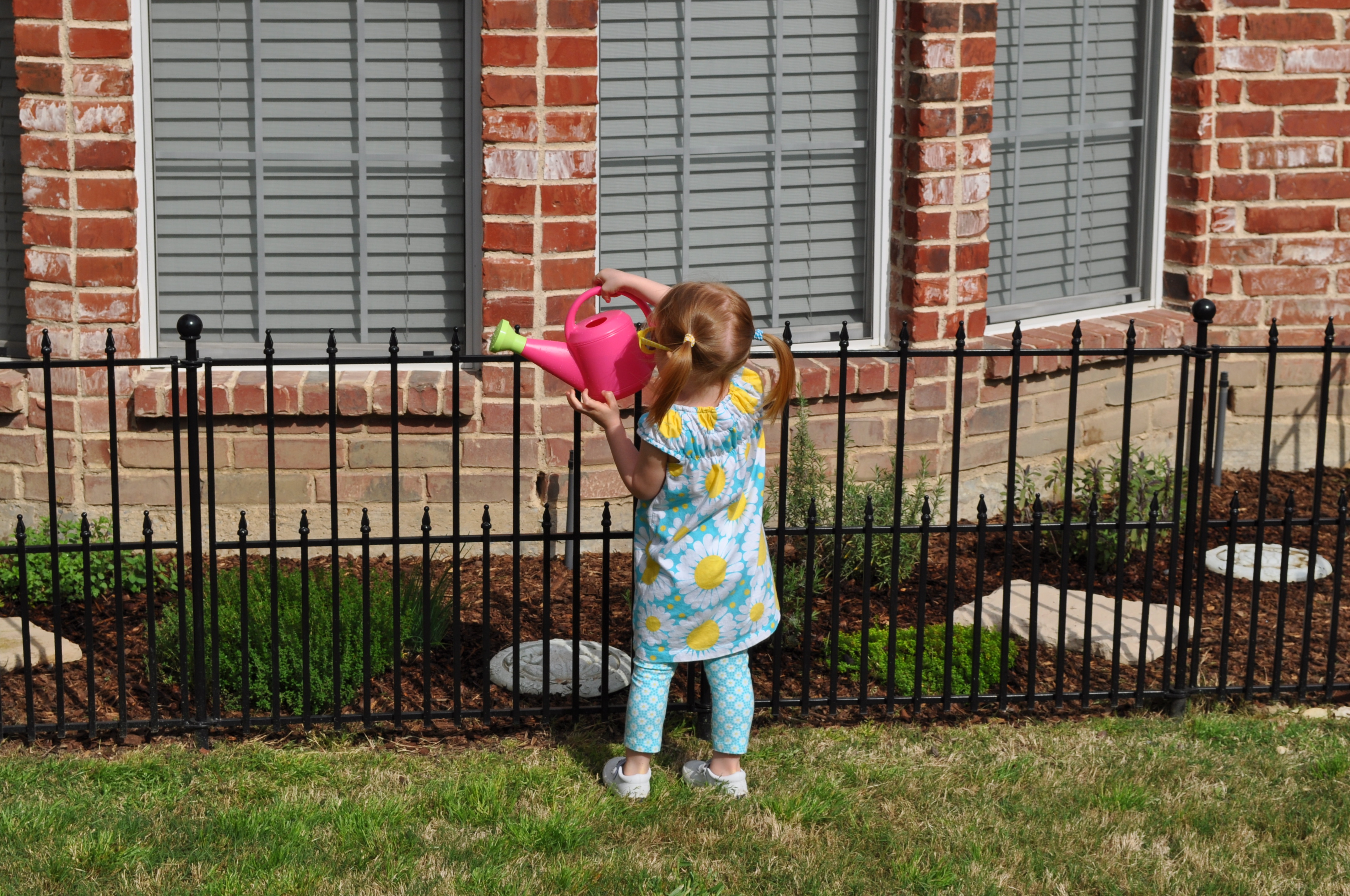 A few years ago, my wonderful green-thumbed Mom created an herb garden in my backyard as a birthday present.  I'm amazed at how hardy the herbs are, with many of them surviving the mild Texas winter – the original sage, rosemary, and oregano plants are still standing.  But every year we get a new basil plant (my favorite), and this means spring is has arrived!
Most of the basil grown in our garden finds its way into a pesto of some sort.  Pesto is very forgiving and you can make all kinds of substitutions, but for a basic recipe, this one from Food Network is perfect.  I often use walnuts instead of pine nuts, and almonds work well too.  Basil can be swapped out or combined with baby spinach and arugula (or whatever beautiful green leaf you happen to have growing in your garden).  Pesto is wonderful poured over chicken and salmon, and of course, tossed into pasta and salads.
In addition to being delicious, basil and other herbs contain phytochemicals which may act as anti-inflammatory compounds.  The trick is to remember to use them regularly, which is much easier when they are readily available in the garden.  A few pots in a sunny window or on the balcony work just as well.  And because they help to plant and take care of the herbs, my kids are more accepting of foods that come from our garden (which means that anything green and unfamiliar is referred to as "herbs" in our house).  The Caprese Caterpillars pictured are their most recent creation.  Happy spring!
Reference
American Institute for Cancer Research. Five Cancer-Fighting Vegetables you can Grow Right Now. aicr.org website. http://www.aicr.org/enews/2015/05-may/enews-five-veggies-to-grow-now.html. Published May 7, 2015. Accessed March 12, 2016.